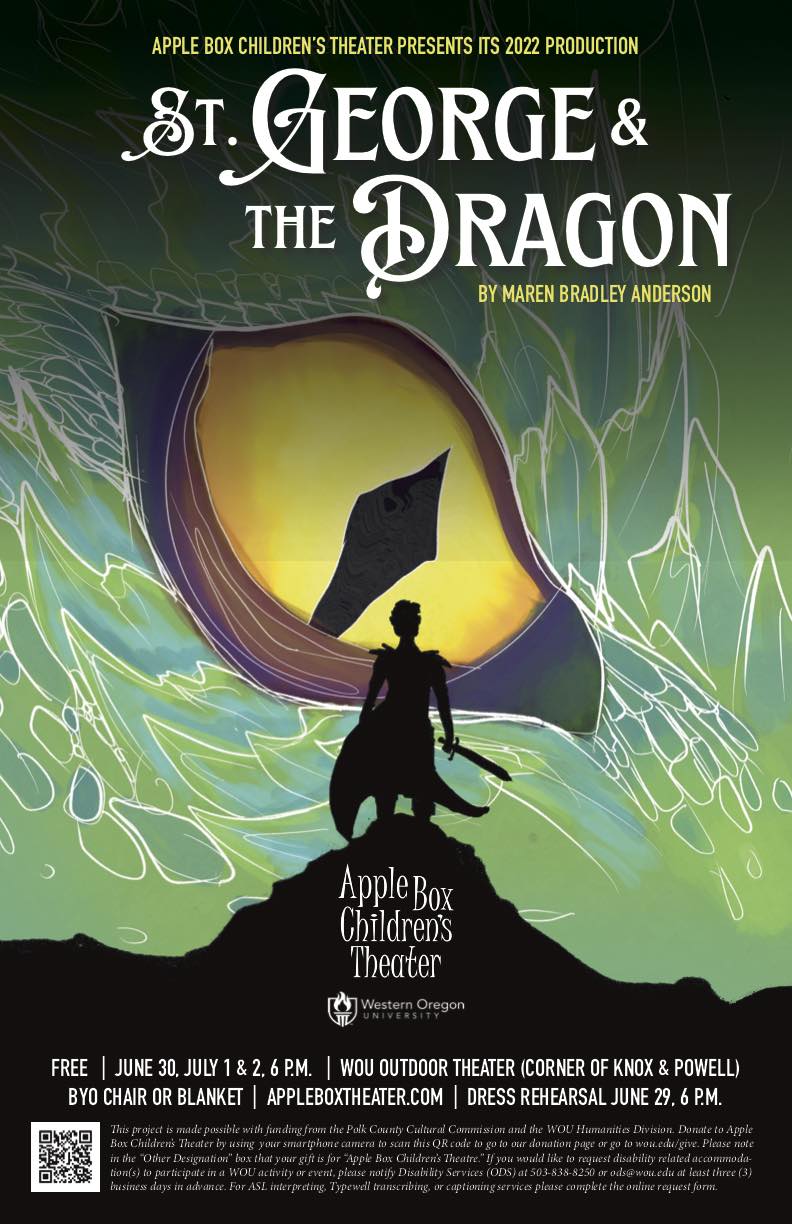 Need something fun and dragon-y to watch this summer? How about St. George and the Dragon, my new play about a…well, it's in the title, isn't it?
When: June 30, July 1 & 2, 2022, at 6 PM
Where: Western Oregon University Outdoor Amphitheater on the corner of Powell and Knox streets
Bring a lawn chair or blanket
Cost: FREE!
In St. George and the Dragon, the Red Knight, who has no name and was raised by the fairies, goes on an epic (and funny) adventure with Princess Una and her short friend Big Al. They encounter swordplay, magic, monsters, and yes, a three-headed dragon to fight at the end. This play is based on Spenser's Faerie Queene.
Here's a link to Apple Box Childrens Theater's FB page, with maps and whatnot.
August 2022 Update Watch the performance here.